The Class Trip
Written by Grace MacCarone
Illustrated by Betsy Lewin
Reviewed by QN (age 5)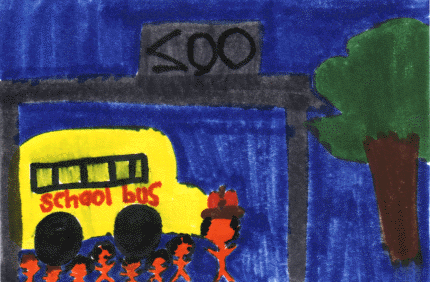 Do you like going on field trips with your class? In this book, a class goes to the zoo. Sam likes to see the animals. He sees monkeys, lions, chimps, elephants, and polar bears. He takes his time and watches the animals very carefully. His teacher warns him to keep up with the group or else he will get lost.
This story reminds me of how much fun I have on class field trips. I liked this book because I love animals and going to the zoo is one of my favorite things to do. Two months ago, my class went to the zoo. I remember being able to walk around the zoo and see the different animals. It was hard for me to keep up with my class because I loved watching the animals in their areas. But I didn't want to get lost or left behind, so I had to keep up with my teacher. I understand how Sam felt because watching the animals is so much fun. Sam and I are a lot alike because we both liked seeing the animals at the zoo.
I recommend this book to all children who like animals. This book teaches children an important lesson about listening to your teachers especially when you are on a field trip. I think all kindergarteners should read this book before they go on a field trip.