Junie B. Jones and the Stupid Smelly Bus
Written by Barbara Park
Illustrated by Denise Brunkus
Reviewed by Jesse B. (age 8)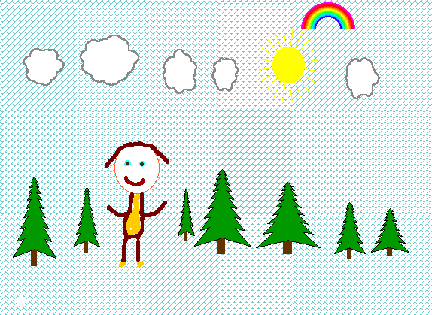 This book is about a girl named Junie B. Jones. She has a best friend named Lucille. Her best friend tells her that the bus is scary. When school is over, Junie B. hides under her table. Her teacher was looking for her and she was sent to the principal's office. Then her mom picked her up. Her mom was angry at her because she missed the bus. She was given a time out. The next day she went on the bus. A boy named Jim was teasing her. When she went to school she had to go to the bathroom but the door was locked. So she called 911. Lots of police cars and fire trucks came to the school. The janitor was screaming at her. She was crying. The janitor said he was sorry. Then he opened the door. Her mom made her go on the bus. Read the book to see if Lucille is lying about the bus being scary.
My favorite character is Junie B. Jones because Junie B. likes to say, "I hate this stupid dumb circle." I like this book because it is funny. If Junie B. was in my class it would be great because she's funny and she says funny things.
I recommend this book to kindergarteners because Junie B. is in kindergarten and she's funny.