Arthur's Family Vacation
Written by Marc Brown
Illustrated by Marc Brown
Reviewed by Grayson N. (age 8)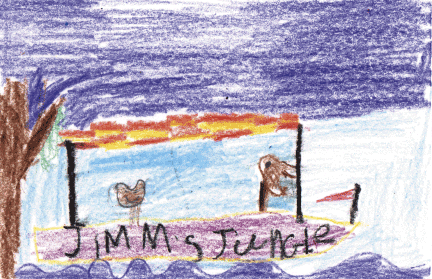 The book is about Arthur and his family going on vacation. It rains day and night. They are not having fun. Arthur's dad takes the family to a cow festival in the rain. They start to go on field trips and enjoy their vacation. Arthur's family learned how to have fun and get along with each other.
I thought this was a good book. I have read other Marc Brown books, but I liked this one very much. My favorite part is when they start taking field trips and started to have fun as a family. Arthur's dad reminds me of my dad because he always plans our vacations and we take field trips together. This story reminded me of my family vacation to Martha's Vineyard last year. It rained for nine days.
I would recommend this book because I think other people would learn how to have a good time with their family even if it is raining. A smart, good reader would like this book. This is a good book to read if you like books about families having fun together.