Thimble Summer
Written by Elizabeth Enright
Reviewed by Kat K. (age 11)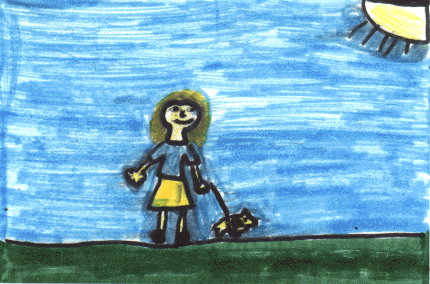 Garnet was in for the summer of her life. While at the lake, she accidentally stepped on a thimble. She thought it had magic powers because at the time because there was a drought, and that night it started to rain. Soon other good things started happening. For example, an orphan,a boy named Eric, showed up at her doorstep asking for work. This was a good thing because help was needed to harvest the crops. Then her pig won a blue ribbon at the fair. To find out if her luck changes, read the story.
My favorite character in the story is Eric because he was nice and taught Garnet how to do cartwheels, something she always wanted to learn how to do. My favorite part of the story is when Garnet gets locked in the library and reads tons of awesome books. I really like this story because it is full of adventure and laughs.
I recommend this book to people eight and older who like funny stories.