Owly
Written by Mike Thaler
Illustrated by David Wiesner
Reviewed by Jamie C. (age 8)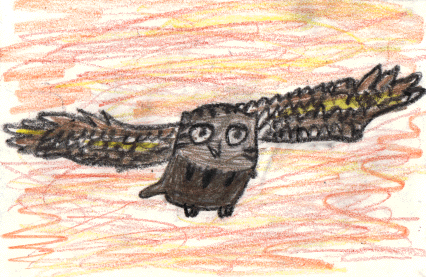 There was once a little owl named Owly. He was an owl that always asked questions. His mom always tells him to go look for himself. He does go look, but it is always too many things for him to count or too far for him to go. At the end of the story Owly and his mom learn that they love each other more than they can count.
I like this book because I have been learning about owls and I like owl stories. This book reminded me how I always asked my mom questions when I was a little kid. Owly was an owl that wanted to know a lot of things.
I think this book was fun to read because Owly was always asking questions. I think all second graders will like this book.