Ferdinand
Written by Munro Leaf
Illustrated by Robert Lawson
Reviewed by Richard B. (age 8)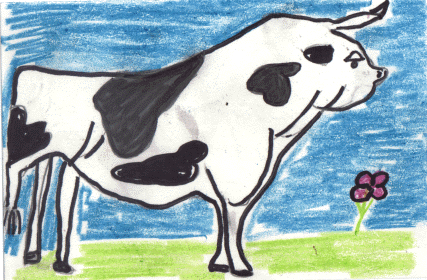 There was a bull named Ferdinand. He loved to smell flowers. Ferdinand sits on a bee and goes crazy. Some men saw him running around. The men took Ferdinand to the bull fight. At the bullfight he just sits down and smells the flowers from the ladies hats. The men take him back home and he sits and smells the flowers.
I like this book because I like to read stories where an animal is the main character. My favorite part was when Ferdinand sat on a bee and then he ran all over the place.I was happy at the end of the story because I think Ferdinand was happy when he was back home smelling the flowers.
I recommend this book to kids that want to read an exciting story about a nice bull.