Are You My Mother?
Written by P.D. Eastman
Illustrated by P.D. Eastman
Reviewed by Lissette R. (age 7)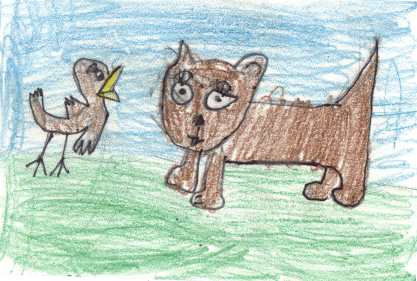 The mother bird has an egg and she says, "I think my baby bird will be hungry." So the mother bird goes to look for some food for her baby. The egg jumps and jumps and the baby cracks out of the egg. The baby says, "Where is my mother?" He looks up and down and can't find his mother. The baby goes looking for his mother. He meets animals and things and asks, "Are you my mother?" They all say, "No." When he finds his mother he is very happy.
I like this book because it it fun to read over and over again. My favorite part is when the baby bird finds his mother. This book reminded me that it is scary when you don't know where your mother is.
I recommend this book to children that are learning to read because it was one of the first books that I could read all by myself.