Heckedy Peg
Written by Audrey Wood
Illustrated by Don Wood
Reviewed by Marissa S. (age 7)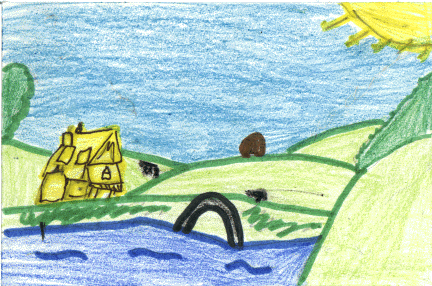 In the book Heckedy Peg, a mom lives with her seven children. The children's names are Monday, Tuesday, Wednesday, Thursday, Friday, Saturday, and Sunday. Their mom goes to get them something to eat. After she leaves a witch comes and changes all the children into food. When the mom comes home she can't find her children. A black bird helps her find her children.
I liked this book because I liked how the author named the children the days of the week. We learned that the illustrator Don Wood used pictures of himself to make the illustrations of the witch. I like how the illustrations have bright colors. This book reminded me that I should do what my mother tells me to do.
I think everyone would enjoy reading this book because it is so much fun to read.