How My Family Lives in America
Written by Susan Kuklin
Illustrated by Susan Kuklin
Reviewed by A.V.G. (age 9)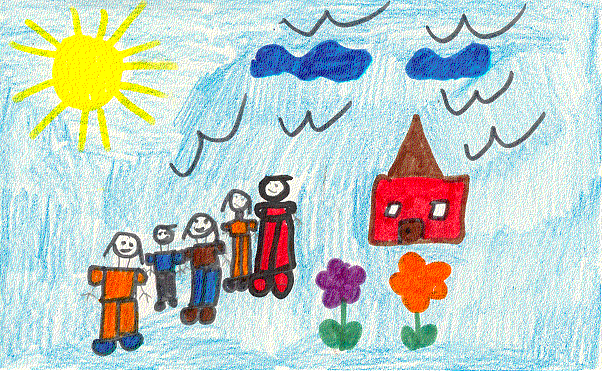 This story tells what her name is and her name is April. It says her parents were born in Taiwan. Then it has a picture of her Chinese teacher and her classmate. And the teacher shows them a special writing called calligraphy. In the middle of the book it shows a picture of them eating. At the end it shows a picture of them playing a family game. After the story, it shows the way to cook cold sesame noodles.
I like this book because it is about a Chinese person and I come from a Chinese family. My favorite part is when the teacher showed April how to do calligraphy because my Chinese teacher did the same with us. We wrote "Happy Chinese New Year." I like that the illustrations are not cartoons. They are photos. The illustrator probably did this because the book is non-fiction.
I recommend this book to other third graders because I want them to learn how it is to be Chinese-American.