No, David
Written by David Shannon
Illustrated by David Shannon
Reviewed by Christopher M. (age 6)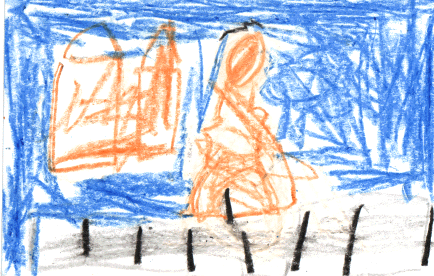 This story is about this boy who does bad things. He tries to sneak cookies and he goes in the house with mud on him. He goes in the bathtub and floods the bathroom. He runs away from home naked. He makes too much noise and he plays with his food.
The story makes me laugh because it is so funny. My favorite part is when David runs out of the house naked and when he floods the bathroom. The pictures are very cool.
I recommend this book for six year olds because it's very funny.