Tell Me Again About the Night I Was Born
Written by Jamie Lee Curtis
Illustrated by Laura Cornell
Reviewed by Shantel G (age 9)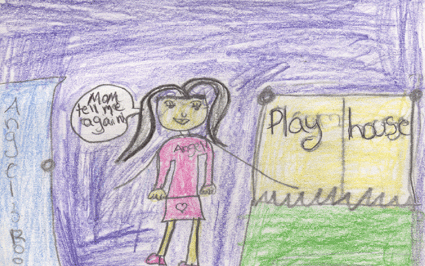 This story is about a little girl who is adopted who likes to hear about the time she was born. Her adopted parents tell her. I think you should read this book because it's a funny story like when the little girl is a baby and she is crying in the window of the hospital. This is my favorite part of the story.
The lesson that I learned is not like a lesson but I understood something about the little girl. That is that it's kind of cool understanding that you are adopted. This little girl is maybe four years old. This story reminds me of me because I like hearing the story about when I was born. I think this story has great paintings. I think this story is funny because it's interesting.
You should really read this book because it's like a cool story about a little girl. I think smart kids will like to read this story.