Holes
Written by Louis Sachar
Reviewed by Michael D. (age 10)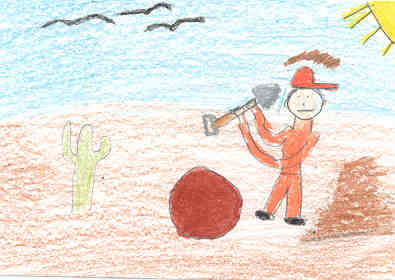 The boy in this story is named Stanley Yelnats. He is convicted of stealing a pair of shoes and has the choice of going to jail or Camp Green Lake. He picks Camp Green Lake. At Camp Green Lake, Stanley has to dig holes five feet wide and five feet deep. Camp Green Lake is in the middle of a desert, so the camp does not need a fence. Stanley has a hard time at camp. Find out what happens to Stanley when you read this book.
I liked the book, Holes, because it has adventure. I could not put this book down. I also liked Holes because when you thought you knew what was going to happen something else different happened. Holes is one of the best books I have read.
I recommend this book to people who like adventure and mystery. I believe the author did a good job on describing every detail. This book has a lot of excitement and was realistic also.