Middle School Dog's Best Friend
Written by James Patterson
Illustrated by Jomike Tejido
Reviewed by Dylan M. (age 10)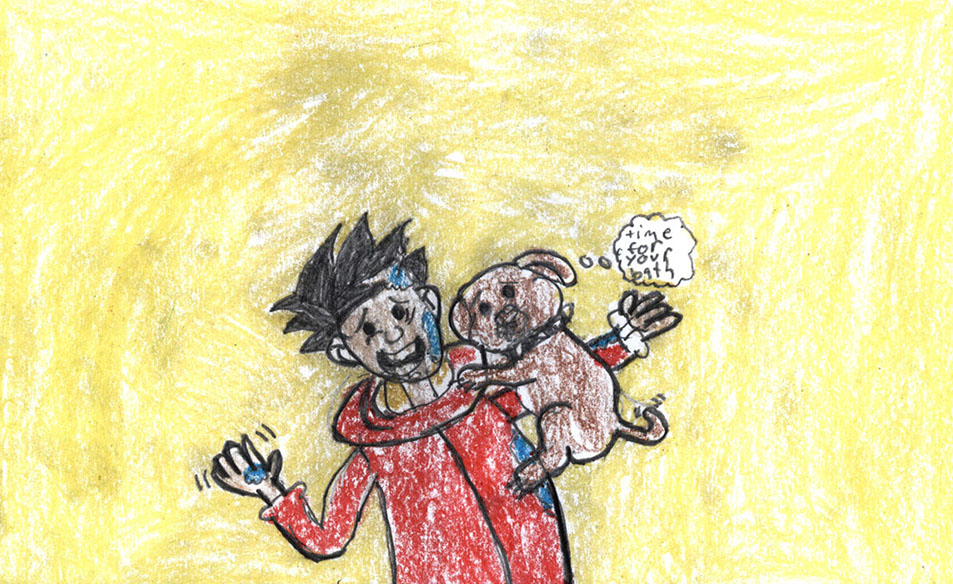 Hey! How many of you guys have dogs out there? Well, if you do have a dog and like the Middle School Series you can relate to this story! You will definitely like this book because it is one of Rafe's biggest adventures yet. In this story there's a boy named Rafe. Rafe is a normal kid in middle school who likes to draw. Rafe gets into mischief EVERY DAY. This story also has not ONE but TWO wars in it! Also for all of you that have a dog there's a dog walking war in this. I think the unique thing about this book is that it is very, very different from the other books in the series. It is different because this one is about how Rafe is having trouble with his dog walking business. Someone is impersonated him and using all his customers. That makes him really angry. The other books are about him and his art. He has family troubles in the other books too, but this book is more about the troubles with his business. Read this book to see what happens with Rafe and the people who took his business.
In my opinion this book is special because it is not like any other I have ever read. It is realistic fiction and I could relate to the character. While reading this book I felt like I was in the book myself because of the concept of the book. The plot of it just felt like I could relate to the whole thing. This is why I could relate to this book.
I recommend this book to whoever likes humor or reads the Middle School book series. But there's still one question will Rafe survive this year of Middle School or will his luck be down the drain? If you want to find out, I recommend that you read the book, "Middle School Dog's Best Friend."