The Wild Robot
Written by Peter Brown
Reviewed by Bryce D. (age 10)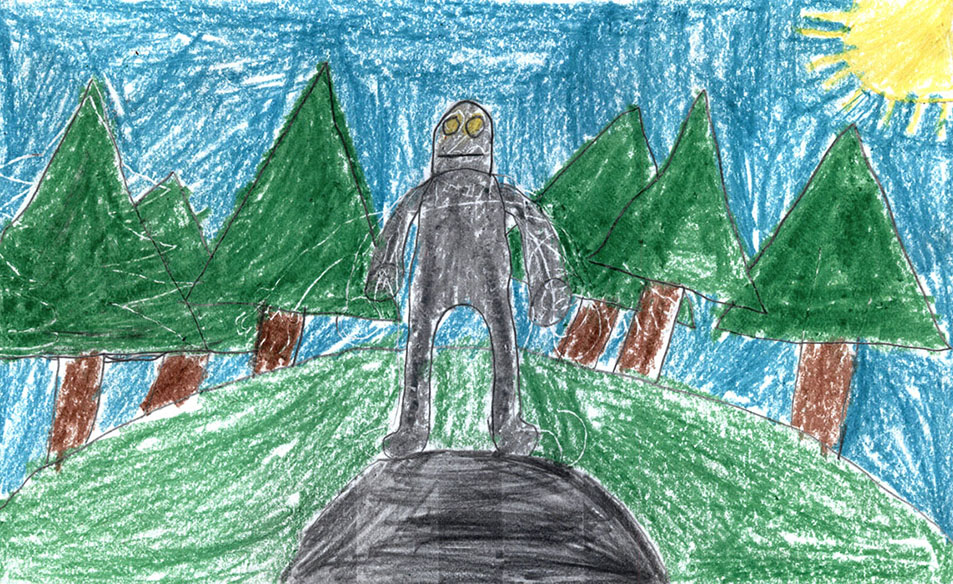 Have you ever been in woods before? Well this is a book about a robot called Roz stranded on an island with only animals, woods and nature. There was a new patch of flowers on the island, a new rock on the island and a new patch of seaweed on the island. This was all the robot, Roz. As Roz was wondering around the forest she found a stick bug camouflaged and that gave her an idea of becoming a patch of flowers. She spied on the animals and finally understood their own language. While Roz was climbing a cliff she slipped and fell onto a family of geese. Only one egg survived and Roz found it and the egg hatched. The baby goose called Roz, "MAMA" and then she became his mother. Can you imagine a Robot being a mother or father for an animal? Roz tried to find a home for the baby goose. Once the animals saw that the monster (Roz) was carrying a baby goose and she told them what happened, they helped her as much as possible. Until Roz found Mr. Beaver. He was frightened at first but once he, "built" the lodge he asked Tawny the Deer to make a garden so Roz can make food and have more friends over. She wanted to let the animals eat the food so she could have friends.
My favorite part of this book is when Roz was running away from the Recos who were trying to capture her. They did not want her to stay at the island, but you have to read the book to find out if she stayed or not. This was my favorite part because the animals on the island helped knock the Reco's around. The first time Roz was on the island she didn't have any friends, so she was lonely. The more Roz helped on the island the more friends she had for example the bear cubs hated Roz and even though they flung her foot off she still helped one of the cubs get back on the ledge of the cliff so he would not fall and that got Roz friends so she can have help getting back to her home. By the way mother and sister bear helped to. My favorite character is Mr. Beaver. He is my favorite character because he helped Roz build a house and knock the beavers around.
I recommend this book to elementary school students because it was perfect reading for me. I think kids will like this book because of the adventures in it. If kids like robots and if they like geese, they will enjoy reading this book. I enjoyed reading this book and think other kids will too.