Officer Spence Makes No Sense
Written by Dan Gutman
Reviewed by Max H. (age 10)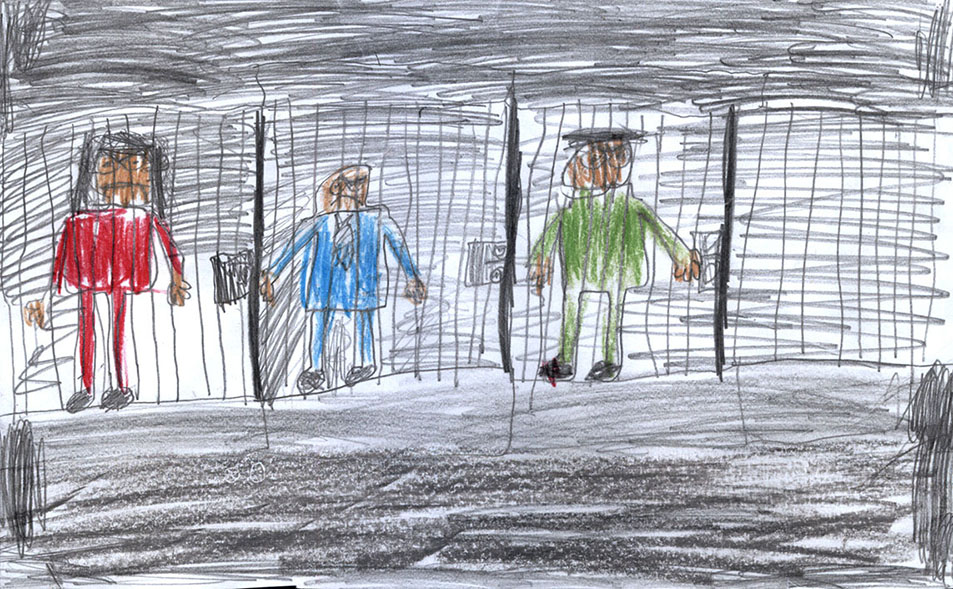 Do you like funny books? Well if you do, I've got a book for you to read. This book is about a kid named A.J. who lost his PB&J sandwich. So, the school security guard officer Spence put the school on lock down. Can you believe that they would lock down the school because of a peanut butter and jelly sandwich? They were on lock down until he found out who stole the peanut butter and jelly sandwich. In the book he already arrested the principal, he arrested the assistant principal, he locked down the teachers and he put them all in jail cells. Read the book to find out who actually stole the PB&J sandwich and find out what happened to the principal and teachers.
I like this book because it is funny and it has a bit of mystery. This book is a series so if you don't like this book, you have a whole series to pick from. In my opinion all the books are not the same, so you will be able to find something you like. My favorite illustration was when the swat team came in and surrounded the cafeteria.
I recommend this book to people who like funny books. I think younger kids would like this book. This was my favorite book this year. That is why you should read this book.