Matilda
Written by Roald Dahl
Reviewed by Fiona M. (age 8)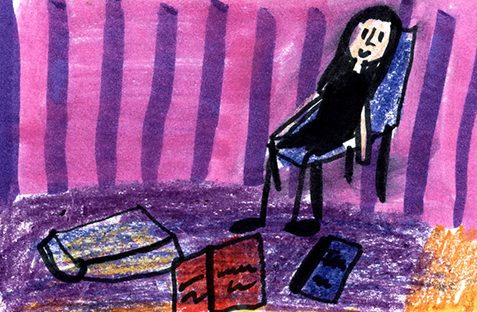 Do you like to read? Well clever girl named, Matilda does! Not only is Matilda a genius, she has magical powers too. Read, Matilda, by Roald Dahl, to learn more about her.
Matilda is a young girl with a lot of problems. Her mother and father don't really care about her. They put all of their attention on her brother. Matilda is four year old who can read adult books. But her parents won't let her read and they tear the books apart. When she goes to Kindergarten, her teacher discovers that she is a genius and tries to help Matilda. But the school principal, the mean Mrs. Trunchbull has it out for Matilda and hates her and all the kids at the school. At school Matilda discovers that her mind is powerful, not just at reading and math but she can also move things with her mind if she concentrates. When she finds out Ms.Honey has a secret, will Matilda and her amazing mind figure it out?
In my opinion this was an excellent book. I think that this book is so funny and the pictures are great. I loved the part where she used her powers to pay back Ms. Trunchbull. I also like that it had a happy ending and Matilda gets to have a new family. Ms. Honey is one of my favorite characters because she is so nice to Matilda.
I recommend this book to anyone who likes adventures. Matilda goes through a lot of things and tries to payback mean people in her life. I also recommend this book to people who have good imaginations because there aren't many pictures but if you can visualize what is happening, you will love the book.
I give this book a five star rating!