The Tewnty-One Ballons
Written by William Pen Du Bois
Illustrated by William Pen Du Bois
Reviewed by Chris K. (age 10)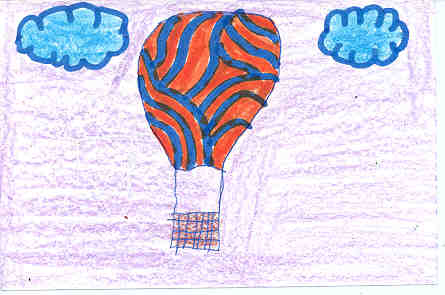 The Twenty-One Balloons is about a professor by the name of William Waterman Sherman. William wants to get away from all civilization for one whole year. He plans on traveling by a giant hot-air balloon! Off he went exploring the skies. He was having a great time. All of a sudden a flock of seagulls attacks his balloon! Luckily his balloon landed on an island. It's paradise! The people are also nice too! There are diamond mines with diamonds the size of boulders! He is just getting used to it when a volcano erupts. Everyone is forced off the island. If you want to know if he survives you'll have to read this book.
I liked this book because it has a lot of imagination put into it. My favorite part was when professor William first takes off in his balloon. But most of all I liked the illustrations. They are so detailed I could look at them all day. If you like Harry Potter books you'll definitely like this one.
I recommend this book to people who like ongoing adventure books with a lot of imagination. Boys ,girls, even moms and dads would like it too! The author came up with some great ideas.
s