A-Z Mysteries: The Jaguar's Jewel
Written by Ron Roy
Reviewed by Zamel (age 9)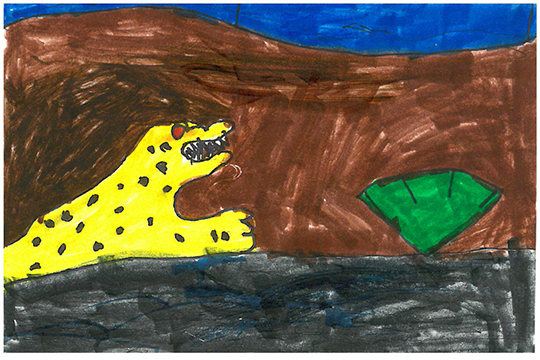 If you like mysterious mysteries and humorous scenes than A to Z Mysteries, The Jaguar's Jewel is the book for you! The main characters are Dink, Josh and Ruth Rose. They all figure out they are going to New York City to meet Dink's Uncle Warren. They go to Warren's office. He works in a museum. He shows Dink, Josh and Ruth Rose his example of a golden jaguar with a jewel! The kids figure out the museum is a secret museum with trap doors! Dink, Josh and Ruth Rose find a burglar in the building! The kids can't find out who the thief is. Read the book to find out!
I think this book is funny when Dink gets pushed down the slope because he was out of control. My favorite part is when there is a gem in the fish tank because it was so buried people would not even see it in there. It reminded me of the time when I lost my shoes and they were right under my bed! Funny things makes this book really good.
I recommend this book to ages 5 - 7 for the amount of creativity the characters make.