Galaxy Zack Hello, Nebulon!
Written by Ray ORyan
Illustrated by Colin Jack
Reviewed by Alexa D. (age 9)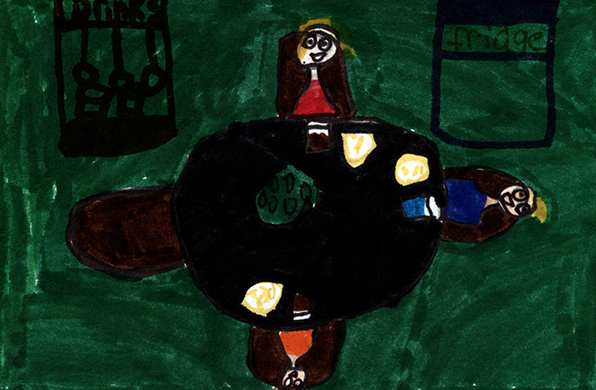 This book is about a boy named Zack who has twin sisters named Cathy and Charlotte. He also has a mom and a dad and a pet dog named Luna. They are about to move to a planet called Nebulon! Zack is sad to move and he thinks he won't make any new friends. It is a big move. He dreams that his classmates are monsters and his teacher is a two-headed snake! He is scared. Once they land on Nebulon, they meet the dad's new boss. His name is Fred Stevens. He takes them to where they will pick up a new car. The family picked a big car and drove it to the new house. Their new house has a flying elevator! The new house comes with a robot named I.R.A. I.R.A. stands for Indoor Robotic Assistant. The dad tells the children they should check out their new rooms before dinner. All three kids really like their rooms a lot. Maybe moving to Nebulon isn't so horrible after all. Then, Zack starts to think about school and his bad dream. He starts to feel nervous and unhappy all over again! Will Zack make friends? Are the monsters real? What about the teacher? Or, will school end up being great just like I.R.A. and the new house?
I think this book is funny because of the futuristic house with the robot I.R.A. I think it is also sad, because Zack had to leave his friends on Earth. I like how the author uses a lot of detail in his writing.
This is a good book for 3rd and 4th graders. If you like cartoons you will like the illustrations. This is also a good book if you have ever moved or are about to.