Sleepy Hollow
Written by C.K. Dreamaker
Illustrated by C.K.Dreamaker
Reviewed by Leighton P. (age 7)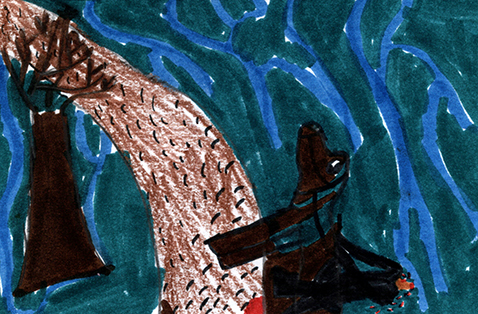 Do you like creepy books? If you do, this is a book you might like to read! This is a digital book you can read on the "Epic!" app. In the beginning, there is a headless horseman. He is scaring people out of the woods. There is a man in the story who wants to stop the headless horseman from scaring people. The man gets married. Read the book to find out what happens to the headless horseman!
In my opinion, I think this book is spooky, but maybe you will think something different. The headless horseman is what makes the story spooky. I think this book is cool and it's the best book. Sleepy Hollow is mind-blowing because things happen that you wouldn't expect to happen. If you make a prediction, you may be right or you may be wrong! It is the best book in the world! I think it is great that this book is available on Epic as a read aloud. It's fun to listen to a story read aloud to you.
I recommend this book to kids all around the world! If you like scary books, this is the book for you. I think kids ages eight to ten would enjoy this book. Younger kids may get too scared of the headless horseman.
I rate this book 5 stars out of five stars.