Brain Camp
Written by Susan Kim
Illustrated by Faith Erin Hicks
Reviewed by Kabir P. (age 8)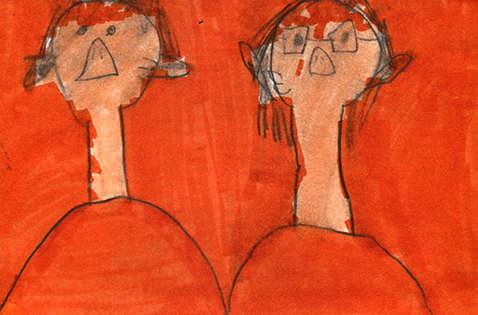 Have you ever been somewhere suspicious where everyone is looking at you in a creepy way and smiling suspiciously? In the beginning of this story, a girl named Jenna was in a friendship with Lucas and it formed into love. The two main characters stay in a place called Camp Fielding where every single kid has the plague. Lots of suspicious things happen. Read this book to learn more about their creepy adventure!
In my opinion, I think this is the best book that was ever created! It has both romance and sadness. Two of the characters fall in love. It is so scary and I really like it a lot. One of the scary parts includes a human transforming into a chicken. You will have to read the story to see for yourself how scary this part is.
I recommend this book to people who like romance and scary things.
I rate this book 4 stars out of five stars.