Amulet-The Stonekeeper
Written by Kazu Kibuishi
Reviewed by Augustus H. (age 8)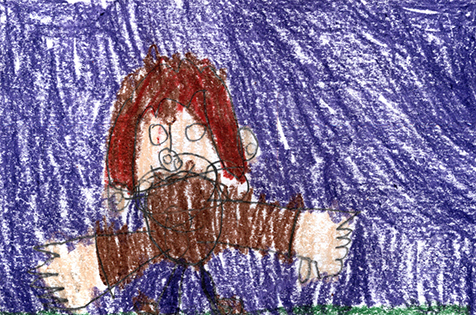 Has your mom ever went missing? Have you ever encountered an octopus? In this book, Emily, the main character, finds a house. There was an amulet inside the house. Her little brother, Navin, put the amulet necklace around Emily's neck. You will find out later in the story what kind of power the amulet necklace has! Later in the story, there is an octopus in the basement! Read the book to find out what happens next.
In my opinion, I think this is a great story! There is a lot of suspense, meaning you aren't sure what is going to happen next. There is an octopus and monsters, so the characters are interesting. I love monsters! This book is a graphic novel, so there are lots of interesting pictures. The reader will be able to infer what is happening by looking carefully at the illustrations.
I recommend this book to people who like reading about monsters! This book is good for almost all ages. If you think fighting monsters and other mystical stuff is inappropriate, then this is not the book for you. Don't even think about reading this book!
I rate this book 4 and ¾ stars out of five stars.