Drama
Written by Raina Telgemeier
Reviewed by Sophia J. (age 8)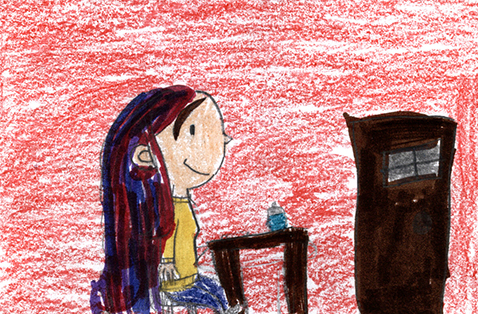 Have you ever read a funny book and laughed? Drama is a funny book. When I read it, I laughed. In the beginning, Callie was walking with Greg and Matt at the park. They talked about something on the bench. Matt got mad at Greg and Callie because they wanted to talk alone. This is where the drama starts! Another part of the drama in the story is that the characters are in a play together. Actually, they are the stage crew. Read the book to find out what happens at the end.
In my opinion, I think that Drama is the best book because of all the illustrations. The drawings are so beautiful! The character Callie is my favorite because she has been a stage crew member for a long time. She knows a lot about acting and preparing for a show. Eventually, she becomes the leader. Reading about acting and performing is what makes this book the best.
I recommend this book to people who like drama and crazy stuff! This book is for ages 8+ (8 and older.)
I rate this book 5 stars out of five stars.