The Boxcar Children
Written by Gertrude Chandler Warner
Illustrated by Likate Deal
Reviewed by Scott M. (age 10)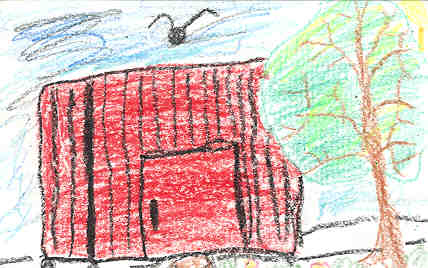 Henry, Jessie Violet, and Benny are orphans. They set out for a safe place to live away from their Grandpa. Who they think is mean. They go to a bakery for food and also to get a good night's sleep. During the night at the bakery, Henry and Jessie hear the baker's wife say she was going to take Benny to a children's home and keep Henry, Jessie, and Violet. Read the book to find what happens.
I think The Boxcar Children was good because the book told a lesson. The lesson told that you don't judge a person from what they do. My favorite part was when their grandpa moved the boxcar into his garden. The story reminds me of first grade because I like good junk.
I think young kids would like it because the book is short. I recommend the book because it was funny to me. I liked the pictures because they weren't crowded.