The Giving Tree
Written by Shel Silverstein
Illustrated by Shel Silverstein
Reviewed by Desi L. (age 8)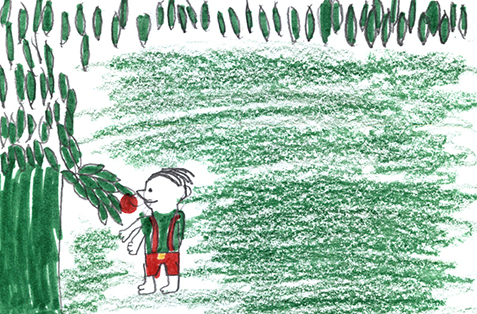 Have you ever wanted to be friends with a tree? In this book, there is a boy who loved a tree. As he gets older, he needs stuff from the tree. For example, he needs wood for a house. Find out what else the boy needed and why.
In my opinion, The Giving Tree is a good book. I like that it is about friendship. It is a sweet story and I really liked the book. The illustrations are good.
I recommend this book to everyone who likes trees. People of all ages will like this book!
I rate this book 4 ½ stars out of five stars.