Heidi Heckelbeck Casts a Spell
Written by Wanda Coven
Illustrated by Priscilla Burris
Reviewed by Kate S (age 8)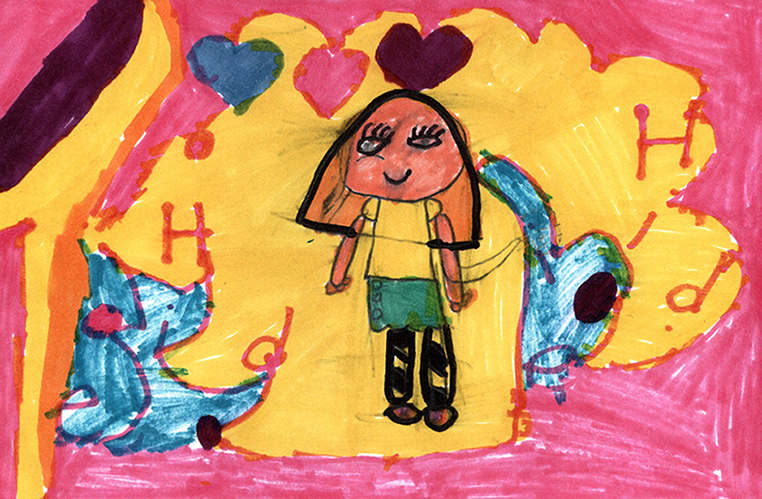 Heidi Heckelbeck Casts a Spell by Wanda Coven is a great story. At the beginning, Heidi reads a spell book that was given to her by her grandma. She finds a great spell on how to make someone forget. There is a school play and Melanie, Heidi's enemy, gets the part of Dorothy and Heidi had wanted that part. Heidi got the part of a tree. So Heidi decides that she would cast a spell to make her forget her lines so that Melanie would not want to be Dorothy anymore. Will Heidi like that she cast a spell on Melanie or will she not like it? Read the book to find out what happens to Heidi and Melanie.
I really enjoyed Heidi Heckelbeck Casts a Spell. The illustrations by Priscilla Burris are lovely. I like the one when Heidi looks at Melanie when she is crying. In the picture Melanie is crying and Mrs. Noddywonks puts her arm around Melanie to cheer her up after she forgot her lines. Heidi has to pinch herself because she felt sorry for Melanie even though she is her worst enemy. I do not like the character Melanie. She is rude to Heidi and calls her smelly. On page 53 Melanie says that Heidi looks like she belongs in a pigsty. The book reminds me of when my sister called me smelly after a New York Yankees baseball game, and I was upset. Those are some reasons I liked it.
I recommend this book because it teaches you a lesson to not do something mean to a person that you don't like. Second and third graders would like this because the words are easy and because that age needs help when they need to solve a problem with friends. I would give it four stars out of five.