The Night of the Living Dummy II
Written by R.L. Stine
Reviewed by Zavier T. (age 8)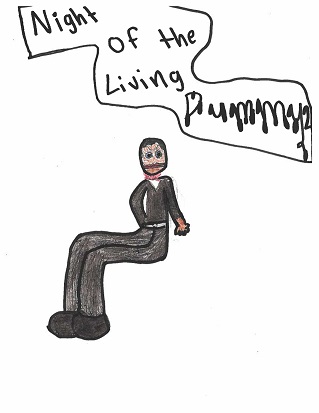 Night of the Living Dummy 2 is one of the scariest books that I have ever read. The story is about a girl named Amy and her dummy named Deni. Denis is her first dummy but his head keeps falling off. When Amy's dad brings home another dummy named slappy she noticed that trouble was going to happen. At family night slappy said things mean things about her family. Amys family thinks it's just her saying it and they didn't believe her. Will slappy cause more trouble or even ruin the family?
One reason I like this book is that I like scary books. This book was tryfing and it will make you scream. Another reason I like this book is that I like all R.L. Stine's books and this is one of his best ones. It's his best because it was creepier than his other books. I love his books because they are like Halloween and I'm a big fan of his. I also think this book was great because slappy was a great character. Sometimes he did horrible things that reminded me of what I do to my sister!
If you don't like scary books don't read this book. If you do like scary books you would like this one a lot. If you like the Horrorland series and R.L. Stine's most-wanted books you should read this one. Watch out though because this book might give you nightmares and make you stay up all night.