Mummies in the Morning
Written by Mary Pope Osborn
Illustrated by Sal Murdocca
Reviewed by Khamari G. (age 8)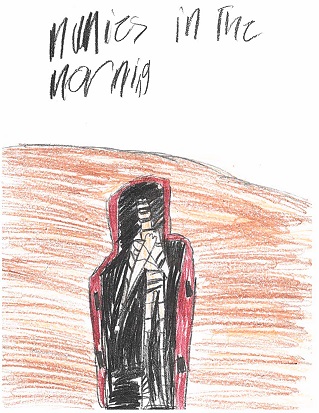 Have you ever wanted to go on an adventure to Egypt? In Mummies in the morning, Jack and Annie are heading in their tree house for Egypt long ago. They got out the tree house they went in a pyramid they found a book about the mummies. they went where the mummies were and they saw a mummy that had a little skin on it Jack and Annie looked at it and Annie left and Jack couldn't find her then a ghost popped up on Jack and the ghost was trying to find her magic scepter. Will Jack find Annie and will they be able to help the ghost and get back home?
One reason I like the book is that it has lots of details and historical events about Egypt. I learned a lot about the history of Egypt and mummies. Another reason I like the book it has a great adventure. Jack and Annie go on lots of adventures in the book so it was very exciting. I also liked Jack because he is brave. He touched the mummies and he was not scared of the ghost I want to be just like him.
This is a great book and you really should read if you like James and the Giant Peach. In James and The Giant Peach, James is also a brave person like Jack. if you like ancient Egypt you will like this book. It was full of mummies and pyramids! I recommend you go to the library and check this book and more Magic Tree House books out right now!