Smile
Written by Raina Telgemeier
Illustrated by Stephanie Yue
Reviewed by Maggie R. (age 9)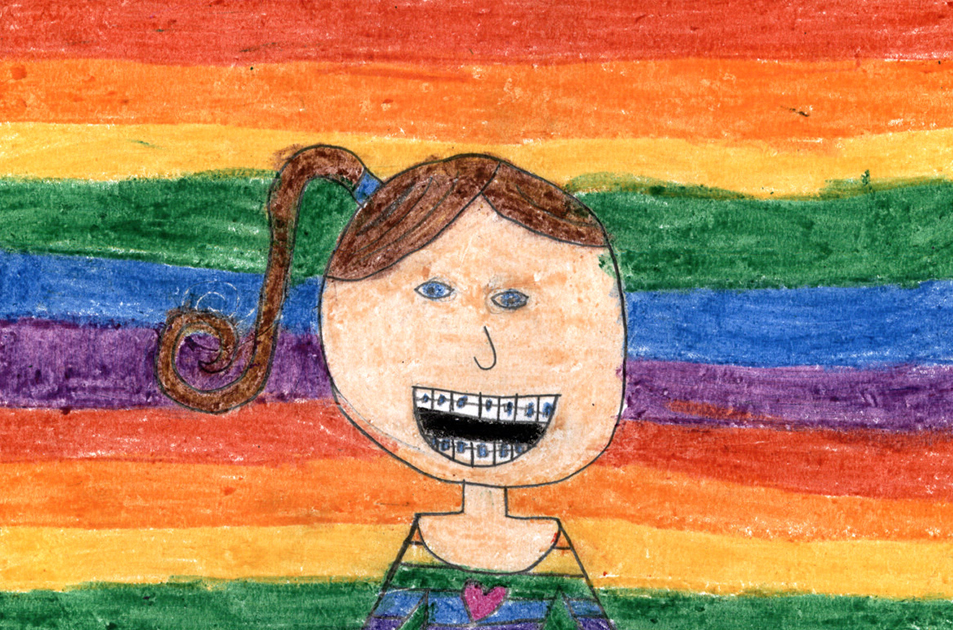 Smile is a story about a 11 year old girl who knocks out her two front teeth. Her friends make fun of her and start calling her names. She gets lots of gear, cleaners, and more things for braces. Raina reveals her secrets at the worst time possible to the public. Will Raina ever show her face again to the public? Or will she be embarrassed for the rest of her life?
I think Raina was really stressed out and embarrassed in School. I can relate to Raina because we have lots in common. Like we both have difficult times and I feel like I am a lot like her. We are both good at art and drawing. We both like music, too. We have lots in common to me. Raina has more coming after braces she also has an Overbite! In my opinion If I had to rate Smile 1-5 I would definitely give it a 5. I rate it a 5 because it shows a lot of emotion, struggle, hard work, and more. This is definitely a book I would want to read.
I would recommend this book to children ages 7-11 because these ages in school is when friends and social things get really tough. And a lot is going on all the time! But Smile gives us an idea of what could be coming later on in our lives. You never have to be afraid of things in life ahead of us. If you focus on the past then you'll miss the future.