Zombies Don't Play Soccer
Written by Debbie Dadey
Illustrated by Christopher Pope
Reviewed by Tommy G. (age 9)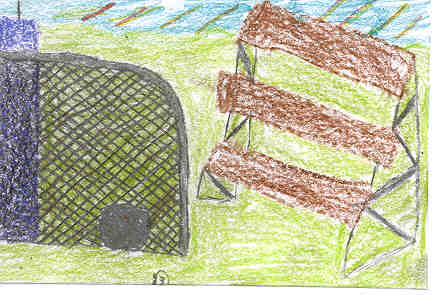 Zombies Don't Play Soccer is a mystery story. The story is about four friends that get a new soccer coach and think she's a zombie. The reason they think she is a zombie is she plays soccer weird. That's because when she plays she walks like a zombie. She has her arms in an upward position where she looks like a zombie so that's why the kids think she's a zombie. Could she really be a zombie or is she just your average person. I guess you'll just have to read the book.
My favorite part was when Lizy poured water on Eddie. The reason that was my favorite was because it was funny and the picture was very good. I also think the author did a good job on covering the details. I think he did a good job on telling just a little bit each chapter so he or she wouldn't give it away.
I recommend this book to kids that like mysteries. I also recommend this book because kids won't want to put it down. I also think every kid should read it because it has many lessons leard about judging people by the way they look or act.