The Battle For The Dragon's Temple
Written by Carla Stevens
Illustrated by David Norgren
Reviewed by Angel R (age 8)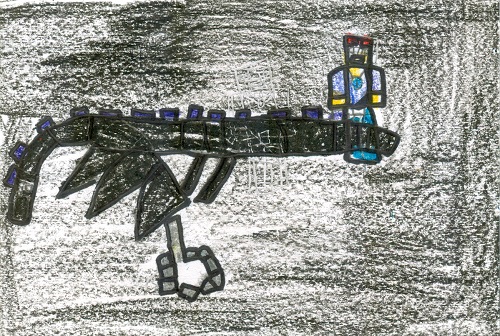 This is about Minecraft people who are trying to find a secret scroll. Will they survive the Ender Dragon? They meet old friends along the way. There are a couple of problems on their way to the End. What are the problems? Will they find what they are seeking? Read this book to find out!
I liked this book because it is creative. The author added new characters that I've never seen before. I am adventurous and the places I can't explore I go on Minecraft so I can imagine exploring there. My favorite part is when Phoenix, Sander and Titt go to the end world to defeat the Ender Dragon. It was a fun and imaginative book. That is why I adore this book.
I recommend you read this book because it's about a great adventure. Readers who like Minecraft, scary and hysterical books should read this! It has about 100 pages. So race to the book store and grab your copy!