A Dog's Way Home
Written by W. Bruce Cameron
Illustrated by Tom Doherty
Reviewed by Miranda R (age 8)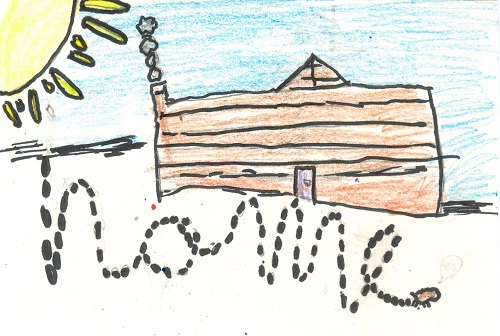 A Dog's Way Home is about a dog named Bella and her owner Lucas who found her with a litter of kittens and their mom under a shed. Soon authorities think Bella is a pit bull which is illegal! Lucas tries as hard as he can to keep Bella and prove others wrong, but eventually Bella has to be given up to a shelter that takes days to get there by car. Soon Bella escapes from the prisoning shelter to find her way home to Lucas. Join Bella and all of the others from Big Kitten to Sheriff on Bella's journey home.
I loved A Dog's Way Home. Even though there were no pictures you could visualize every single detail that there was. The book was so stunning I could not put it down. Some of the characters that I thought were stunning was Big Kitten, Lucas, and Bella. I thought that they were interesting because Bella is a dog who is traveling to find her way home, Lucas because he is the owner of Bella, and Big Kitten because she protects Bella. Throughout the book it was absolutely amazing. My favorite part was when everyone teamed up to save Bella.
I would recommend this book to people who love to read long and interesting stories about dogs. The book is 333 pages long. I would recommend this book to someone because even though it is short it is full of wonderful text that makes it absolutely amazing. This book was largely fun and I hope you will like it as much as I did.