Young Cam Jansen and the Missing Cookie
Written by David A. Adler
Illustrated by Susanna Natti
Reviewed by Ingrid Q (age 8)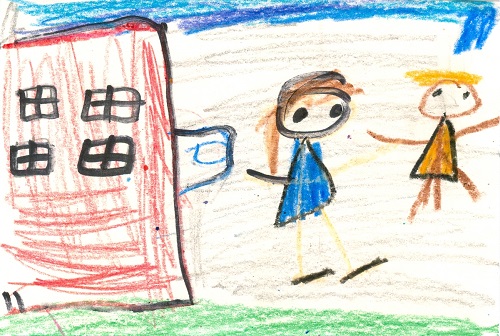 This book is about a girl named Cam. Cam has a good memory and she solves mysteries. During lunch Jason's cookie goes missing. Cam will use her great memory to solve the missing cookie mystery. Will she do it? Will she find out where the missing cookie is? You have to read this mystery book to find out.
I like this book because Cam Jansen solves mysteries. Cam Jansen has a good memory. The pictures help show clues that help to solve the mystery. I have a personal connection. Cam is a good friend and is also kind. Cam reminds me of myself because I always try to be a good friend. I was kind when Aliz wanted to sit with Rachaell and I switched with Aliz.
I think other kids should read this book. It has a great story, interesting characters and a delicious mystery to solve. Anyone that likes mysteries will enjoy this great story. The main character, Cam, has a photographic memory. It's really cool how she remembers so many details.