Little Legends: The Magic Looking Glass
Written by Tom Percival
Illustrated by Pan Macmillan
Reviewed by Jason P (age 9)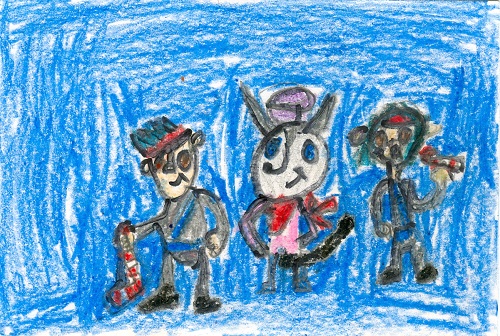 It's the annual trimming of the story tree and a branch has been stolen! The twins Hansel and Gretel attempt to get the branch back! Will they get it back? Read this book to find out if they discover and recover where the branch is!
I think that the book is adventurous. I liked it because Hansel, Wolfie, and Gretel help get back the branch. My favorite part was when Hansel and Gretel switch brains and get candy cane weapons.
I would recommend this book to ages 7-12 because there are a lot of sparkly words. I would also recommend this book to adventurous readers. What might interest the reader is that its fantasy and stories literally grow on trees.