Wings Of Fire: The Dragonet Prophecy
Written by Tui T. Sutherland
Illustrated by Mike Holmes
Reviewed by Aiden H (age 8)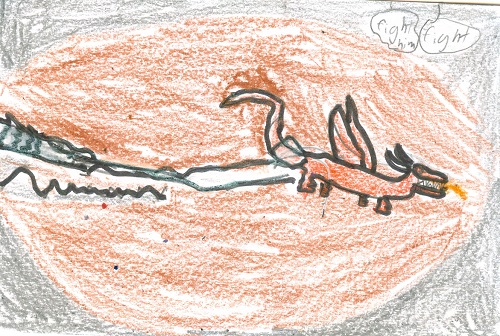 The dragonets are trying to escape from the sky wings prison. Clay meets Sky wing who saved his life from an ice wing in the arena. What will happen to the group of dragonets? Will Clay help them or not?
My opinion about Wings of Fire is it was awesome because it has dragons. I finished it in one day! My favorite part when Clay tried to sneak through the Queen's cave…5 seconds later, the Queen saw Clay getting one of the dragons busted. The reason why I liked it was because Clay was a risk-taker and I am a risk-taker, too! This is a book in a series. The books are similar because each dragon finds its family.
I recommend the book for 3rd to 5th graders because it has 214 pages. If you like relaxing in your hammock or bed, this is a book for you. This might interest you because of where they live! You will have to read it to find out!