Dragon Masters: Power of the Fire Dragon
Written by Tracy West (adapted by)
Illustrated by Graham Howells
Reviewed by Robert G (age 8)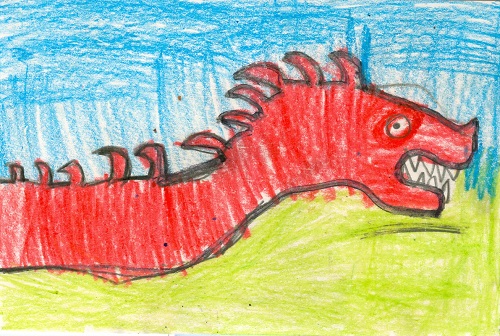 This book is flaming with dragon excitement! Power Of The Fire Dragon is about a fire breathing dragon that lives in a castle with other dragons. A four-headed hydra comes along and Vulcan fights him but always misses with his fire. Then Kapri the sun dragon comes along with Ana riding on her back. Each different type of dragon keeps coming up again and again to help fight the hydra. Who do you think would win?
The characters I liked best were the dragons. These were no ordinary dragons. One breathes fire, one breathes sunlight, one breathes water. My favorite dragon was the earth dragon, who could move things with his mind. This book is part of a series about dragons and their masters. Each story is different because you are introduced to a new dragon with special powers and their dragon master. The story takes me to a different world.
I definitely think kids of all ages would enjoy this book. Readers who enjoy fantasy genre will love this book. It's a book that takes you to another world. Start reading now to find out where the four-headed dragon is before he gets to you first! Anyone who likes dragons and magical powers will not be able to stop reading this book. It is that good!