Black Lagoon: The 100th day of school from the Black Lagoon
Written by Mike Thaler
Illustrated by Jared Lee
Reviewed by John H. (age 9)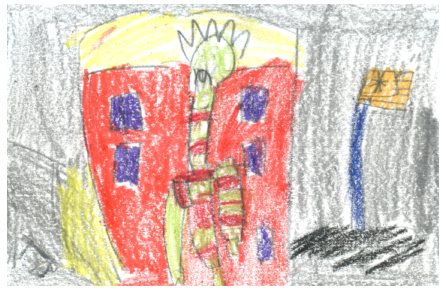 Have you ever got nervous about something? Hubie has, Hubie is a boy who is very nervous and sensitive. In the story on the 100 day of school Hubie´s teacher asks all the kids to bring in 100 of something to celebrate. But Hubie doesn't know what to bring. As he is looking for what to bring ,Hubie does all this cool stuff that will make you laugh. Read to find out what Hubie brings in 100 of something.
I liked the pictures because they had a lot of color and actions. This book is very special because it reminded me of the time I celebrated the 100 day of school where I dressed up as a old man. I learned a lesson from this book,the lesson is not to worry so much.
I think people would like this book because it is funny and interesting. Any first to fourth grader would like this book because kids in those grades like funny things like me. The illustrations makes a reader feel like they are there and the author humor in it. So if you want to laugh read this book!