A-Z Mysteries
Written by Ron Roy
Illustrated by John Steven Gurney
Reviewed by Owen W. (age 8)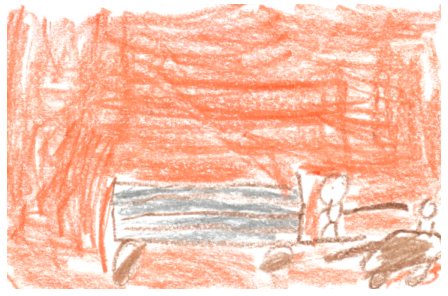 Have you ever been In the forest with your friends?Then this is the book for you: Sleepy Hollow Sleep over. First Dink Josh and Ruth Rose drive to their dad's cabin in the woods. When they are getting ready to go to a carnival in the woods they see something strange in the woods-A horse just standing there. They ignored it and went to the carnival.They go on hayride, meet new friends,and play games. Strange things things start to happened to them after the carnival. They are kidnapped! Who kidnaps them? Why? Does it have to do with the strange horse? Read to find out how they escape and what is going on with that strange horse.
I like this book because it made me wonder what would happen next. My favorite part was when they found the horse because I thought they were going to go on an adventure to see what happened next and if they found out what it was.My favorite character is Dink because he was always looking for adventure. I like adventure.
I would recommend this book to ages 6 - 10 because it is not hard to read and it will make you want to read more. I give the Sleepy Hollow Sleepover five stars for making me want to read the book.