The Science Fair from the Black Lagoon
Written by Mike Thaler
Illustrated by Jared Lee
Reviewed by Andrew Y. (age 8)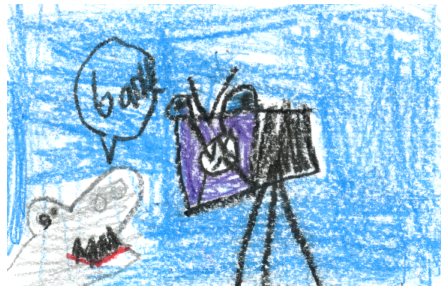 Have you ever got pressurized by a school project ? If your answer is yes, then you are like Hubie. Hubie had to do a school project for the school science fair.His friends are doing spaceships and telescopes .Hubie is very worried he decides to make a robot suit that makes noises. Does it work? Does Hubie win? Read to find out!
I liked this book because it has lots of humor and funny pictures. A funny part was when Will's spaceship is actually a rubber band! I learned a lesson from this book don't be dramatic like Hubie. Just try to solve your problem.
I recommend this book to people who like illustrations and humour. it has lots of details it's like a graphic novel but it's a bit too funny to be a graphic novel ha!!! It appeals to second to fourth graders.