Judy Moody Girl Detective
Written by Megan McDonald
Illustrated by Peter H. Reynolds
Reviewed by Francesca M. (age 9)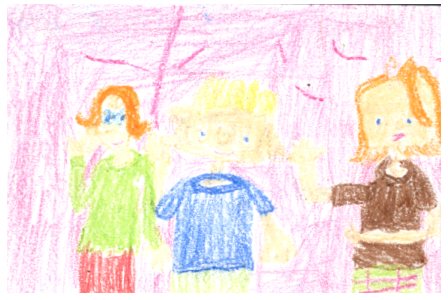 Have you ever solved a mystery?If you had you would like Judy Moody Girl Detective because it's full of mystery! It has a suspenseful drop when Mr. Todd -Judy's teacher loses his glasses and Judy needs to find them. But then, a real mystery rises. The book Judy Moody Girl Detective is about a girl named Judy Moody who liked Nancy Drew books. She is inspired to become a detective so, she goes looking for a mystery. Then one day something terrible happens … Mr. Chips a police dog goes missing! Judy Moody is on the case! She and her friends Rocky, Frank and Stink put up posters, question and investigate. She finds a pattern but, needs more evidence to crack this case. What happens next? Read the book to find out !
I enjoyed reading this book because it is really suspenseful mixed with a funny group of kids making jokes. For example, Judy says '' so, we know who took Mr. Chips. Some secret bad guys who eat chicken and look like elves.'' My favorite part was when Judy set up the trap to catch Mr. Chips and Stink kept reporting random things like , a squirrel and a cat it was funny. I liked Stink because he is super funny. He was funny when he thought that detectives kept the jewels they found. I really liked the illustrations because they express what happens in the story with a realistic look.
You should read this book because it is really interesting and inspiring and shows kids that they can do anything! I recommend this book to people who like solving mysteries and fun adventure because the book is dipped in mystery you, the reader can solve! Also its super fun traveling with Judy on her adventure. I hope you have a happy reading!