Melvin Beederman Curse of the Bologna Sandwich
Written by Greg Trine
Illustrated by Rhode Montijo
Reviewed by Bruno L. (age 8)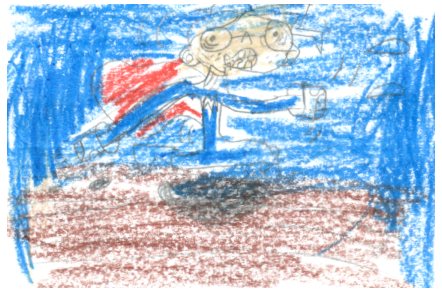 Have you ever thought of being a superhero? Melvin Beederman is a superhero. In the story Melvin Beederman went to superhero school. He graduated and went to L.A to save people in danger. He finds a sidekick, Candace and they become partners in uncrime. They go on missions to save people. Read to find out more.
My favorite part was when Melvin Beederman ate a bologna sandwich. Bologna is his weakness but he and Candace had to eat it because they would have died in a time bomb, but they escaped. It was funny. I was thinking it was interesting because the characters are funny like when Melvin had ex-ray vision so he can see everyone's underwear. Or when Candace tried to run but instead she flew because Melvin's cape got mixed up with Candace's cape. The story reminds me of how I don't like bologna like Melvin. I disliked the Mcnasty brothers because they were bad guys and I don't like people who do bad things.
I recommend this book to all ages because it really grabbed me into the story. There are a lot of funny characters in it. If you like comedy and funny characters then this is the book for you.