The Baby-Sitter's Club: Stacey's Choice
Written by Ann M. Martin
Reviewed by Amenda K. (age 8)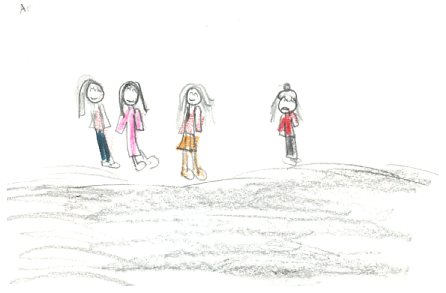 The book is about a girl named Stacey who babysits with her friends. Stacey has diabetes. But Stacey feel good and there are really good people in the story because they all tell the truth.
There are reasons why I really like this book. It's funny when Kristy was screaming and laughing. There are sad parts too, then it turns happy again. When Jamie was sad, Stacey made him feel happy. Jamie always tells the truth. Jamie was saying he had an accident the babysitter said what accident then he showed the babysitter. It was a burn mark from a cigarette.
I would recommend this book to people who want to become a babysitter someday. People who like hard chapter book and laughter it also has details. I think 8 and up should read this book because there are some hard words.
.