Horrible Harry and the Holidaze
Written by Suzy Kline
Illustrated by Frank Remkiewicz
Reviewed by Levi A. (age 9)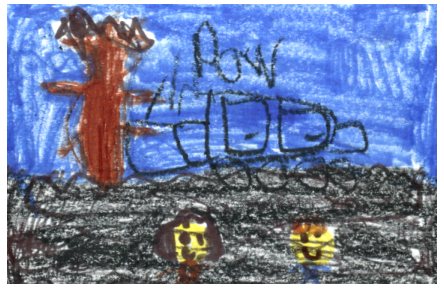 Have you ever been in a daze? This book is about a boy named Harry and he is in a daze. Harry has been sitting in is desk looking mad. The teacher is wondering what is wrong with Harry. He feels better when he goes to shady pines retirement home because he gets to see his great grandfather and they are buddies. Read this book to find out how he gets out of his daze!
I liked this book because this book teaches interesting holidays that I never knew about like Kwanzaa. Harry is a very funny character because he once gave Song Lee smelly slime and Song Lee liked it and Harry calls Sid a squid. My favorite part is when Harry gave Song Lee smiley slime and it filled the classroom with smiley slime and the classmates had all covered their noses. I like Harry because he is very funny because he does horrible stuff.
I recommend this book to kids who like to do funny things to each other. I recommend this book from third to fifth grade and to people who like to laugh a lot and like comedy and learning about culture. This book has all these things. I will give this book five stars.