Judy Moody
Written by Megan McDonald
Illustrated by Peter Reynolds
Reviewed by Courtlyn A. (age 8)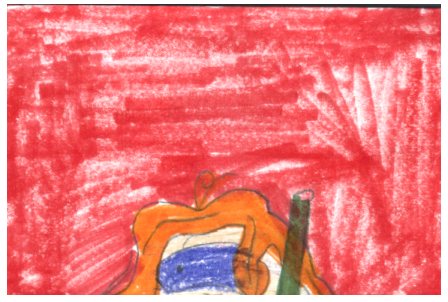 "This is the way-worst-double-drat-down-in-the dumps summer EVER"Judy said. As summer starts her friends are leaving. Rocky is going to circus camp and Amy is going to Borano. Judy's stuck with Frank. Bumps come along the rode as they go on a awesome roller coaster. Eww Frank pukes. They go to a scary movie and Frank chickens out. Later on then they try and find big foot. Will Judy have a not bummer summer or will Frank mess everything up? To know read Judy Moody and the Not Bummer Summer No.10.
I loved this book it made me smile like the time she glued her hand to the table. There were some characters in this book that I didn't really like and I did like. I didn't like Frank because he always seemed odd, like when he puked on a roller coaster all over Judy. But I did like Amy. She seems very adventurous like when she goes to Borano. And I really like Judy and how she acts when she is moody. My fav part was when Aunt Opel and Judy met because they seemed perfect together. This book made me wonder if my summer will be as crazy as hers.
I recommend this book to ages 7-12. If you like funny books then you should read this book. The book made me want to read it more and more. I give this book a 5 star rating because it made me laugh out loud and smile and it will make you too.