Harry Houdini Escape Artist
Written by Patricia Lakin
Illustrated by Rick Geary
Reviewed by Noah G. (age 8)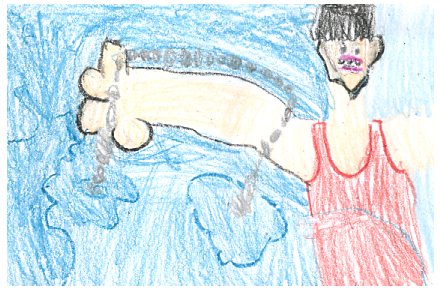 Are you a fan of magicians? Then you'll love this book review. It's about a man named Harry Houdini. He was a very famous magician and escape artist in the eighteen and nineteen hundreds. He had many jobs and finally was a magician and escape artist. He worked very hard and had what magicians need: fast strong hands. He couldn't always pay the rent and moved many times and finally moved to New York. He had lived in Hungary and moved when he was very young. If you want to know what happens next read the book to find out.
I thought this book was good because it taught me a lot about Harry Houdini. I also liked it because it had interesting parts to it and other cool stuff. My favorite part was when Harry got lots of money. After, I learned more about him like he couldn't always pay the rent and he moved many times. My favorite characters were Harry and his Mom because Harry worked very hard to get his mom money and tried to make her feel good. I liked his Mom because she thanked him and was very proud of him. This book is amazing.
I recommend this book because it was interesting and fun to read. It was interesting because it made me want to read more. The most interesting part was when it told me about when Harry escaped a locked box underwater and performed famous magic tricks for thousands of people to see. I recommend this book to people who like history and want to learn more about people like Harry Houdini.