The Name Jar
Written by Yangsook Choi
Illustrated by Yangsook Choi
Reviewed by Violet D. (age 8)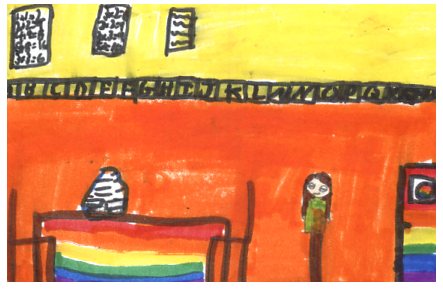 Have you ever wanted to change your name? Well if you have, then this book is for you. The book The Name Jar is about a girl and her name. The girl's name is Unhei. Unhei just moved to the U.S. from Korea. When Unhei was on the bus going to school kids called her " you hay". When Unhei got to her classroom everyone asked "what is your name?" Unhei said, "I do not have one yet." Read more to find out what happens!
I like the book The Name Jar because Unhei is like me. I once wanted to change my name. I also liked how Unhei changed in the book. In the book Unhei changed by when she decided not to change her name. My favorite part of the book is when Unhei shows her friend the stamp of her name. That is my favorite part of the book because Unhei's name is very pretty in Korean letters. The lesson in this book is do not change who you are just to be like everyone else.
I recommend this book to people who want to change their name or something that makes them different. I also recommend this book to people who like picture books.