Wonder
Written by R.J. Palacio
Reviewed by Jayel M (age 9)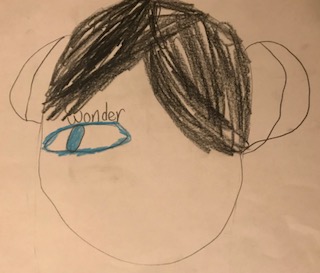 This book is about a boy with about 27 surgeries and so his faces looks different. His mom decides he goes to school and at school everyone looks at him like he's not a person, but at the end it turns out ok. P.S. his name is August Pullman, people call him Auggie. Also when he first came to school he was scared, but he got braver. He met friends named Summer and Jack, and there were mean kids with a really mean kid named Julian. But Auggie never let him be discouraging because he was barber, and he had friends that supported him now.
I like August because he is courageous and brave. The lesson is treat people nicely because they're people just like you. I think this book is good because it teaches kids just because someone is different doesn't mean you treat them different. My favorite part was when all of the children got together, because it was beautiful. I like Summer, Jack, and August, because they were the best of friends.
I think Wonder is a great book for 2nd grade and up. Anyone can read it really. I suggest it for whoever loves treating people nicely or things that are interesting or surprising. I think the adventure, setting, and plot will make people get interested. I recommend this book because it is my favorite book of all time.