Ender's Game
Written by Orson Scott Card
Reviewed by Evan B (age 9)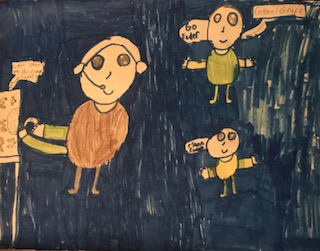 Ender's Game is about a boy who likes to play video games. He finds out a war game is real life and gets taken into training. The game is monsters attack you and you're a fleet trying to take them down. Will the world survive or will it be taken down?
My favorite part was when Ender's armada was fighting the buggers because it was action packed. I liked Ender because he was bullied but didn't care. When I read the book it was a mix of happy and sad. I was a mix of happy and sad because the happy part was that he beat the Buggers. The sad was when he got bullied.
This book is really good if you like Ready Player One. People who like video games would want to read it.