The Kid Who Only Hit Homeruns
Written by Matt Christopher
Illustrated by Harvey Kidder
Reviewed by Charles P. (age 8)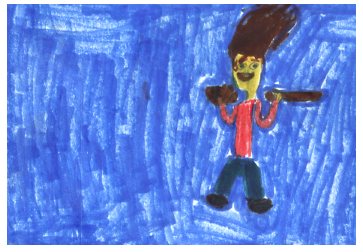 This book is about a kid named Syl who is bad at baseball. If you play baseball you know that a homerun is a big deal. Since Syl is bad and he needs help to make the baseball team, a man named Mr. Baruth showed up. He helps Syl become good at baseball using magic. Now, Syl hits a homerun every at-bat for the whole season. A promoter came to Syl´s house to ask to go to California with him and become famous.But just before that Mr. Baruth disappeared. Read the book to find out if Mr. Baruth will come back or will Syl ever get striked-out. Well, you have to read the book.
I like this book because it is about baseball and baseball is one of my favorite sports. I also liked it because I like how Mr Baruth is the spirit Babe Ruth. He uses magic to make Syl good at baseball and this is very fun and interesting. Babe Ruth and baseball are two things that people find interesting to read about.
I recommend this book to all ages and to people who like magic and sports. And I give this book a 5/5 rating. I hope you enjoy the book.