Magic Puppy
Written by Sue Bentley
Illustrated by Angela Swan
Reviewed by Sofia S, (age 8)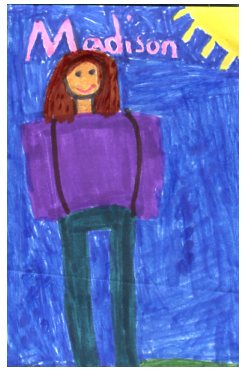 Have you ever thought of having a magic puppy? I have. If you have then read his book. In the beginning, Madison's mom had to go home . Before they left, Madison fed her grandma's bird's Spark and Squeak and then Madison said " Goodbye grandma Jen " and closed the door and went to the car. Madison's mom said "I think I'll get grandma's groceries on the way home " she decided. "I know how you don't like going grocery shopping, so why don't you read in the car." said her mom . So Madison read while she was reading the car was getting hot even the window was open. So she went to get a cold drink. Madison got out of the car and taken a couple of steps and saw a flash. Read to find out what the flash is.
I liked this book very much because it shows puppy love. And it is also about magic. My favorite part is when Madison saw a flash at a tree and when she said "Goodbye grandma Jen". I have a connection by my dog because he is magic and I get puppy love out of it which is amazing.
I recommend his book for ages 6 to 11 and if you like dogs and puppies you will like his book . It is one of my favorite books because it shows DOGS and I love dogs. I rate his book 5 out of 5.